About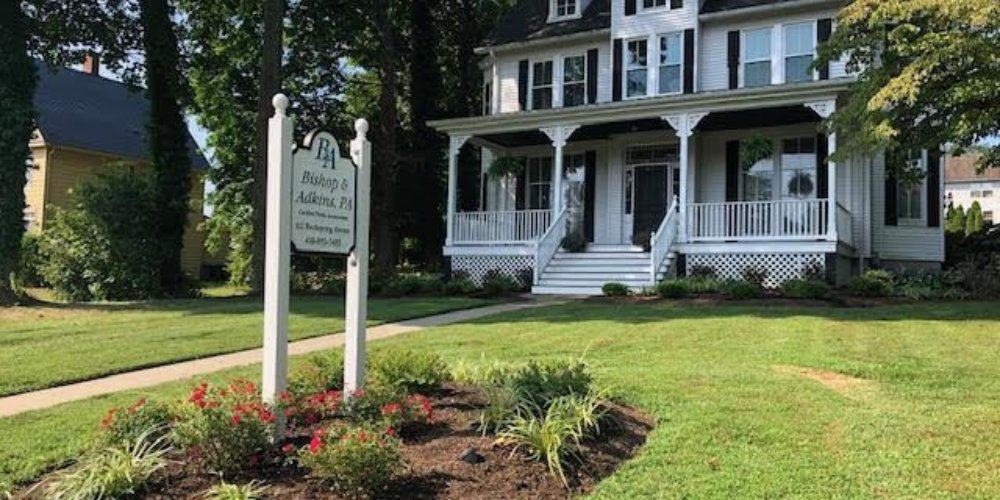 Bishop & Adkins, P.A. is a registered certified public accounting firm with the Maryland State Board of Public Accountants. In operation since 1991, we have business clients in a wide range of fields - lawyers, landscapers, restaurants, construction and shipping companies, doctors and dentists, retail stores, associations and more. Our clients range in size from one person businesses working out of their home to multi-million dollar corporations operating in multiple states.
The office is located in the Town of Bel Air's historic district at 612 Rock Spring Road. Built in 1886, this Victorian house, known as the Rebecca House, now serves as the office building for Bishop & Adkins, P.A.
B&A was founded by Rick Bishop, CPA in 1991. Rob Adkins, CPA joined the firm in 1995 and became partner in 1998. In 2008, Donna Singer, CPA/PFS also joined B&A and became partner that same year.
All the staff at Bishop & Adkins, P.A. are professionals who care about their clients and their work. In order to provide you with the best service, Bishop & Adkins staff continually update their credentials with continuing education in order to acquire the most up-to-date knowledge regarding tax law and accounting changes. Our goal is to be informed as possible in order to provide you with the most relevant and useful tax and accounting changes to help you achieve your financial goals.